We all know how entertaining it is to use Snapchat. From messaging and calling your friends to share adorable photos, the app offers a variety of choices for you. However, all the fun in the app doesn't mean you won't be bothered by some pesky people on the app.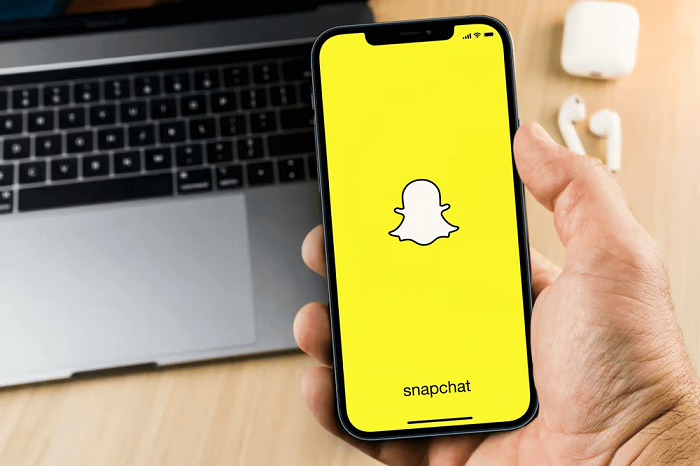 A lot of people use Snapchat as their primary outlet for absolute nonsense. They are there to shatter the platform's peace whether you like it or not. Anyone can become one of their victims, so if you've found yourself in the trap, it is high time you escape it, right?
It is actually one of the situations where we use the blocking tool on social media, which is the best safety and privacy feature available. However, some of us truly hesitate to block someone because we think the person being blocked will find out.
Don't worry; we've prepared this blog specifically to explain how to block users on Snapchat without them knowing. So, you need to buckle up and read on to learn more about this topic in the sections below.
Blocking someone on Snapchat without them knowing: A basic step guide
Users of social media sites have access to a blocking tool that allows them to avoid nasty online users. Thus, there is never a concern with blocking anyone at any time. The primary challenge, though, is figuring out how to avoid all the discomfort that results from carrying out this move.
If you've been wondering how to block someone in this section without people knowing, you now have some news that will undoubtedly make you happy. The point is that, similar to the majority of other social media platforms, Snapchat does not explicitly state or notify that someone has been blocked. The platform does this for security and privacy grounds.
Imagine the mayhem that would break out if social media started informing others that you were blocking them. So, you can block users on Snapchat without being concerned about what will happen if people find it out.
We must also discuss various cues that the user may pick up that could make them think they have truly been blocked. For example, they won't be able to search for you on the app or see when your story has been updated there. You won't pop up in the search results if they do a search for you!
But rest certain that none of these cues will be sufficient to determine if you have actually blocked them. These are also strong indications of people deleting their accounts or unfriending others. You can therefore feel confident in this situation as well.
We can now confidently assert that blocking someone on Snapchat does not result in a notification. However, do you know how to block users on the app? If any of these aspects are unclear to you, we are here to clear the fog.
In the section below, we'll walk you through the process for blocking someone on Snapchat.
Steps to block someone on Snapchat without them knowing:
Step 1: Open your device (Android or iphone), navigate to Snapchat, and open it.
Step 2: Slide to the Chat icon from the bottom of the screen. Tap on it to go to the chats.
Step 3: Do you see the list of all your friends on Snapchat with whom you have conversed?
Move down the list and find the person you wish to block.
Step 4: Long-press on the chat, and you will see a list of options surfacing on the screen.
Tap on the Manage Friendship option from the list.
Step 5: Upon doing so, you will find Report, Block, Remove Friend, and Edit Name options. Choose Block.
Step 6: You will receive a confirmation prompt in the final steps. Tap on Block to proceed.
Alternatively,
It is possible that you haven't spoken to the person you want to block since you can't find them in the chat section. But that does not imply that you can't block those individuals. This section will focus on a new way of blocking them. So, pay attention and do as instructed.
Step 1: Launch Snapchat on your phone.
Step 2: Tap on the profile/bitmoji icon, which you will find at the top left corner of the Snapchat home screen.
Step 3: Is there a My Friends option under the Friends category? Tap on it once located.
Step 4: You will find the list of all your friends on this page. So, scroll through the name to find the person you wish to block.
If you have difficulty finding the person, you can use the inbuilt search bar at the top of the page to enter their name.
Step 5: You must long-press on their names, tap on Manage Friendship and go for the Block option.
In the end, you must select the Block option again to confirm your action.
Wrapping up
We have reached the end of our blog; let's discuss what we have learned so far, shall we? So, we answered one of the most often asked topics about Snapchat: how to block someone without them knowing. We found out that it is an easy mission to accomplish on the app. You just need to use the blocking tool since Snapchat doesn't let other people know when you block them.
We went into great length about the two ways you can block users on the platform. So, did you manage to block the annoying user on the app successfully?
Frequently Asked Questions
1. How do you unblock someone on Snapchat?
Well, it is an easy process if you have blocked someone for some reason but now wish to revert your actions. Let us walk you through the steps of unblocking someone on the app.
Step 1: Run Snapchat on your phone and head to the profile/bitmoji icon. Tap on it once you see it.
Step 2: You will spot the gear icon in the upper right corner. Tap on it.
Step 3: You will see the Settings page in front of you on the screen. Scroll down to the Account Actions section.
Step 4: There is an option labeled Blocked under this section. Tap on it.
Step 5: On the Blocked page, you will find the list of people you have blocked. Go to the name you wish to unblock and hit the Cross icon right next to the name.
Step 6: You will get a message that asks for your confirmation regarding the action. Tap on Yes to unblock the person.
2. Does Snapchat notify users when you unblock them?
Snapchat doesn't let users know when you unblock someone. But if you block and unblock users of the app, they will be taken off your Snapchat friends list. So, you must add them to your friend list again, and they will be informed of your request.
But don't worry; while you might believe it is a big giveaway that you had blocked them, it is not a direct indicator of the same.
3. How should I unfriend someone on Snapchat?
You can choose to unfriend or remove someone from Snapchat if you don't want to block them. Additionally, unfriending is rather simple if you know how to block someone, which we have already explained.
You only need to tap on the Remove Friend option instead of the Block option under the Manage Friendship category. Lastly, you need to confirm your action for the same, and you are done.