With the increase in popularity and users on Instagram, more and more people are relying on the platform for personal and business use. Instagram has given a significant platform for small businesses to connect to their targeted audience and build a safe community to increase their sales.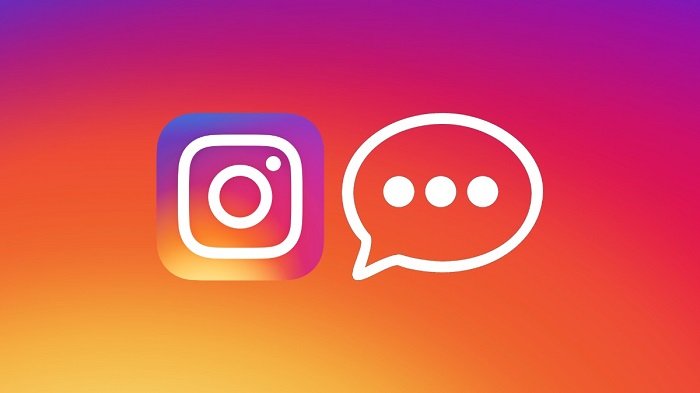 With the direct b2c methods, you can see what your customers like and sell your products accordingly. It also gives you a professional dashboard to check how your account is performing and how you can improve. Additionally, you can use these statistics to implement your strategies and create more engaging content.
If you are using Instagram, you know how crucial comments are. Comments play a vital role in your engagement. The more people comment on your posts, the more they find them valuable or enjoy them. You may have come across various posts that were so engaging that you could not resist commenting or leaving feedback through the comments.
Instagram comments can be a valuable mechanism to keep track of different users' feedback or opinion about a post. When running a public or a business account on Instagram, comments are essential to the account's overall development. In cases of business accounts, it would be difficult and time-consuming to keep track of each comment.
So, is there a way you can export Instagram comments? We get you are curious to find it for your personal reasons. Therefore, this article will cover how you can export comments on Instagram without any hassle.
So, let us dive into the details below!
Methods to Export Instagram Comments – Easy!
Many Instagram users have been looking for a way to export the comments on their account's posts quickly. Manually filtering each comment along with the sender's username would not be ideal when handling a public or business account. However, some tools could help you export Instagram comments to CSV or Excel.
Instagram does not give a direct method to export comments. However, you can use third-party tools to unlock the feature. Check out below to find out the third-party tools and how to use them for exporting comments from Instagram.
Comment Picker
You will find a pool of results when you search for comment exporters for Instagram. Very few of the tools would be reliable and safe from those results. Such is the case with Comment Picker. Comment Picker is an Instagram comment exporter tool that provides comment exporting services for Instagram, Facebook, and YouTube.
Comment Picker is widely known in the world of comment exporter tools since it has a much broader approach when compared to other tools. Apart from other comment exporter tools, Comment Picker offers many handy features that other tools fail to provide. For instance, you could use this tool to download all comments along with each reply. Also, this tool will remove duplicate comments if you want.
You can visit the tool's website to start using its features. Although, you should know that this tool will only work if your Instagram account is linked to your Facebook account. You should follow the steps mentioned below to export Instagram comments:
Step 1: Visit the Comment Picker website using a browser and scroll down to the Export Instagram Comments section.
Step 2: Once done, you would be needed to log into your Facebook account. Your Facebook account should be linked to your Instagram for this tool to work.
Step 3: After logging into your Facebook account, you would be required to grant the website access to your profile and posts. You should give the permission. Once done, you should look for the "Read Content Posted On The Page" tab and tap on it.
After clicking on the option, you will be redirected to your Instagram account linked to Facebook.
Step 4: Select the Instagram account from which you want to export comments using Comment Picker.
Step 5: After selecting the account, you will see the "What is Comment Picker allowed to do?" option. Under this option, you should enable all options and click on the done button.
Step 6: You should select the Instagram post for which you want to export comments in different formats.
Step 7: Once you have selected the post, you should click on Export Instagram comments. It would help if you waited a few minutes until the CSV file was downloaded on your device.
IGCommentExport
IGCommentExport is a similar tool to Comment Picker. It is a Google Chrome extension that could work efficiently on your laptop or PC. You can quickly add the extension and start using it. This tool can come in handy when you want to save comments along with the username, profile URLs, profile picture, time and date of the comment, etc. Follow the steps mentioned below to export comments from Instagram.
Step 1: Open Google Chrome on your laptop or PC. Type "IGCommentExport" in the search bar and hit enter. You should click the first link in the search results to download and add the extension to your browser.
Step 2: You will be redirected to the Chrome Web Store extension page after clicking on the first link. A blue button on the right-hand side displays "Add to Chrome." You should tap that button and wait until the extension file downloads on your laptop/PC.
Step 3: You should pin the extension to your browser to access it quickly. To pin it, you might have seen a jigsaw puzzle icon in the top right corner of your screen. You should click on it to see all the extensions you have downloaded.
Step 4: if you have pinned a few extensions previously, you might be able to see the pin icon in blue color. The white pin icon would indicate that the extension has not been pinned. Under the list of Extensions, you will be able to see IGCommentExport. You should click on the white pin icon to pin it and make it blue.
Step 5: Once done, you might see the pink icon of IGCommentExport at the top of the browser. You should click that icon and tap the "Sign in" button under the drop-down menu. You can sign in using your Google account.
Step 6: After following the above step, you should copy the URL of the Instagram post from which comments are needed to be exported. In the extension, you might see a blank dialogue box. In that dialogue box, you should paste the URL of the Instagram post. Once done, you should click on the "Export Comments to CSV" button.
Step 7: You should wait until the comments file is downloaded for a couple of minutes. After downloading, you can access the file from the MS Excel application on your laptop or PC.
Wrapping up
Instagram has become a prominent social media platform with a massive daily user count. After its excellent features and capabilities, it is bound to be one of the leading social media platforms, outranking all the other social media platforms. Initially, Instagram started as a picture-sharing platform. However, in 2022, the platform has become significant to influencers, businesses, organizations, and so many more!
It is safe to say that it brings people together through various features. Since you can comment on someone's posts to encourage, appreciate, or give feedback on their posts, you may also want to export the comments, especially when you are running a business. With the methods mentioned above, you can easily export the comments without any worries.
Frequently Asked Questions
1. Is there a way without a third-party tool to export comments from Instagram?
Unfortunately, no method would allow you to download or export comments from Instagram. You would have to rely on some third-party tools to ship comments.
2. The download CSV file keeps crashing after downloading it. What should I do?
If the downloaded comment exporter file crashes after opening it, you should refresh the browser and delete the current file. Once done, try to download the comments file again. These steps will likely fix the crash.