Check how old is my facebook: Facebook is one of the first social media platforms to have become popular online. And you're aware of all the changes it has undergone over the period if you've been there from the start.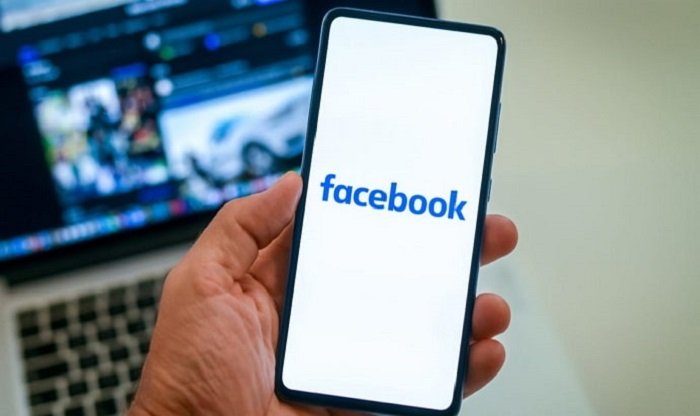 The platform loves to roll out updates that benefit its user base. You will find almost every other person in the room has an account on the platform. So, it has basically become a hub for connecting with everyone, from friends to parents to even grandparents.
The app is currently at the top of its game as more users download it. You will find no other social media site that is as simple to use as this one. The app was first made online in 2004 and has been around for more than ten years. So, imagine how long people have been using the app.
But do you recall the precise day you opened your Facebook account? Well, if you seem to have forgotten the exact date, don't worry; we are here to help.
We are going to discuss how to find out when a Facebook page or account was created in this blog. So, please stick with us until the end to know more about it today.
Finding when your Facebook account or the page was created using the official Facebook app
We sometimes want to know when we first joined Facebook, correct? Well, you would be glad to know that Facebook allows you to view this information no matter what your reasons for wanting to learn about it.
Therefore, using the Facebook app, you can definitely find out when your Facebook account was founded. If you are unsure how to proceed with this process, allow us to explain the steps in the space below.
Steps to see the account creation date using the official Facebook app:
Step 1: Open your Facebook account on your device.
You must sign in using your login credentials if you have logged out.
Step 2: Is there a hamburger icon or a three-horizontal line icon present at the upper right side of your screen? Please click on it to open the menu.
Step 3: Navigate to the Settings and Privacy page towards the bottom of the menu page. Tap on it and head to Settings.
Step 4: Scroll down to the Your information section and choose Access your information option.
Step 5: You will be able to view your recent activity on this new page. Please tap on the section that reads: Personal information.
Step 6: You must see a section called Profile information on this page.
It has a subcategory: Your account creation date, where the date you created your account is visible.
Using the Facebook welcome email
Do you still want to know when your account was created? But do you, by chance, no longer use Facebook? Well, in such a situation, we would assume that you have deleted your app. Don't worry; you can always check the precise date an account was created by entering your email address.
We know you are confused by our statement. So, we will make it clear to you.
We all know that in order to do this, you must provide an email address in order to sign up for Facebook. This social media site gives you a welcome message to the given mail address when you enter this mail address.
We are telling you to search for that welcome email if you want to verify the precise date your Facebook account was created. You must open your email account and utilize the built-in search bar to type terms like Welcome to Facebook to find that particular mail. The date the mail was delivered to you will be shown next to the mail when you see it.
How to find out when someone joined Facebook?
Are you engaged in an argument with your best friend over who joined Facebook first? So, if your friendly banter has taken a competitive turn, why not look up their Facebook account to confirm the information?
You can absolutely check someone else's joining date on Facebook with a little assistance from the app itself. However, we are pleased to assist you if you are unsure of how to check it.
Steps to find when someone joined Facebook:
Step 1: Open Facebook on your phone and login if needed.
Step 2: You should click on the search bar located at the top of the page. You should enter the name of the person whose account creation date you wish to see and hit the search button.
Step 3: Tap on their names in the search results, and you will be whisked to their profile.
Step 4: Scroll down, and you will find an option that reads: Joined on (month year).
Wrapping up
Let us review what we talked about today, as this is the end of our blog. We discussed how to find out when a Facebook page or account was created.
We discovered that you might use the platform to check your Facebook account's creation date. Then, we also discussed verifying the welcome email if you no longer use Facebook. We also covered how to discover when someone joined Facebook at the conclusion.
So, did we successfully address all of your questions? Please share it with us in the comments.
Frequently Asked Questions
1. Why can't I find somebody in Facebook's search results?
There could be a few reasons why you can't find someone through the app's search results. It will help if you start by determining whether or not your internet connection is stable.
It would be best if you also verified the app's server's status. If the internet and servers are both up and running, the user may have deleted their account. There is also a chance of them blocking you on the app. So, look for all these possibilities.
2. Can you edit your page's start date on the Facebook app?
Yes, it is possible to edit the start date of your Facebook page. Let us tell you the steps to edit the page start date in the section below.
Step 1: Go to Facebook and hit the Pages section present in the left menu.
Step 2: Do you see the About section on the left panel of your page? Tap on it.
Step 3: You should tap on the Edit start date if you have not mentioned a start date as of yet.
But if you have already mentioned it, go to the date and hit the Edit button.
Step 4: Now, all you have to do is to select a date from the dropdown menu and follow the onscreen instructions.
You should tap on the save button. It would save the changes you have made to the page at the end.
Also Read: How To Search A Phone Number On Facebook