Gmail undoubtedly has become an essential part of our daily lives. It is a free online emailing service by Google used by billions of people worldwide. You can use it for your private as well as professional life.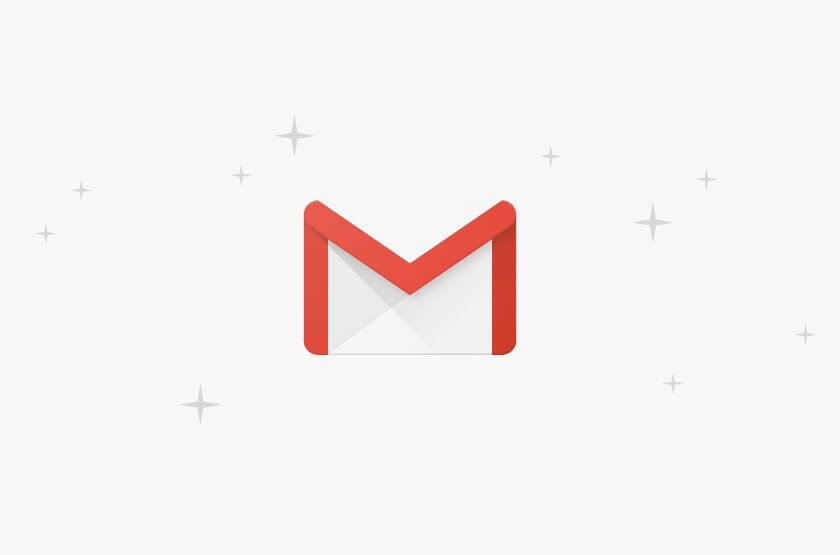 Whether you use it for personal or professional use, Gmail holds its place in everyone's life. Additionally, our Gmail account is connected to most of the apps and software we use daily, making it essential.
Now, imagine you are stuck in a situation where you need to get ahold of someone very urgently, and you don't have their Email ID. Sometimes, you can get stuck in a situation where you need someone's email ID urgently, but the person is not responding for some reason.
In such a situation, you will obviously look out for different methods that will help you get the person's email address.
Finding someone's email id is no small task. You can easily get one step closer to finding someone's email address if you have their contact number. However, here comes the tricky question -how do you find their email address with just their phone number?
Well, that's why we are here to assist you!
We understand the trickiness of finding someone's Gmail account through their phone number. Therefore, in this article, we have mentioned all the possible methods that will help you with someone's Gmail account through their phone number.
Don't worry! All the methods mentioned in this article are tried and tested so that you can count on us.
With that, let's dive into the details below!
How to Find Someone's Gmail Account by Phone Number?
Gmail is a very secure and end-to-end encrypted mailing service. Gmail's developers have ensured that the user's privacy remains secure.
While you have multiple workaround tricks to get a Gmail account using a phone number, there is no possible direct way where you can give Google a phone number, and it will provide you with the Email addresses associated with it.
Government organizations, police, and other special agencies might be able to access that information with probable cause, which concerns the safety of the people and has the permission of the higher authorities. But normal people like us cannot directly obtain information about someone's Gmail account via their phone number from Google.
Since we cannot directly obtain this information, let us look at the different workaround ways and tricks to obtain someone's Gmail account by phone number.
Method 1: Using Truecaller
Yes, you read it right! Truecaller is a third-party software that assists you in knowing the identity of unidentified callers. You can also send and receive SMS if you set it as your default app. But, not many people know that its function is not limited to this much.
Truecaller is not only an app that prevents you from robocalls and scammers, but it also functions as a directory. It saves and displays the user's information like their mail ID, location, and WhatsApp contact number. All this information is displayed only if the user has entered it while signing up for the Truecaller app.
You can easily get ahold of anyone's email ID if you have their phone number. All you have to do is search for their phone number and look for their email id in the right place. Let's look at the detailed steps to doing so.
Step 1: Install the Truecaller app on your android/ iOS device. Sign up for the app using the prompt provided by the software.
Step 2: Upon finishing up the setup and getting to the homepage, you will see a search bar at the top of the screen. Click on it and paste the number of the person you want to know the email address of.
Step 3: Upon hitting the search button, you'll be able to see the person's name along with their location.
Step 4: Click on the location, and you will be taken to a page where all the details about the user will be written. Their email id, location, etc. If they have provided it during the sign-up process.
That's all! You can now see their Gmail account by phone number.
Method 2: Call Them
We know this method sounds blunt and direct, but it does not hurt to ask the person directly. Considering you have their phone number, you may ask them directly!
If you have a person's phone number, calling them is the most convenient and practical option. But, if they are someone from a big organization or someone too busy to take calls, you can simply try other methods, or if you get a chance to have a conversation over a phone call, just talk about something important first and then slide this question along the way, so they don't feel like their time was wasted.
Method 3: Use social media
Social media platforms like LinkedIn, Twitter, and Instagram are very powerful tools if used righteously. You can easily find them on social media, see if they have mentioned their Email-id anywhere, and contact them.
If they have not mentioned their Email-id, you can always DM them on that social media platform and get it from them. Social media, when used properly for networking, is way more helpful.
You can go to their Instagram account. You can view the email option if they have kept their account public and added a contact button. Once you press the email option, you will be redirected to your email, where you can see their email address in the bar.
Another way is through LinkedIn. Many people like to add their email addresses on LinkedIn, considering it is a professional platform. You can view their email address in their bio, where you can contact them directly. The same method can be used for Twitter and other social media platforms.