What more do we wish for than an aesthetically appealing photo and an equally appealing caption to go along with it on Instagram? You are either the "throw a Taylor Swift lyric or an emoji" person or the "let my mind go into overdrive" person.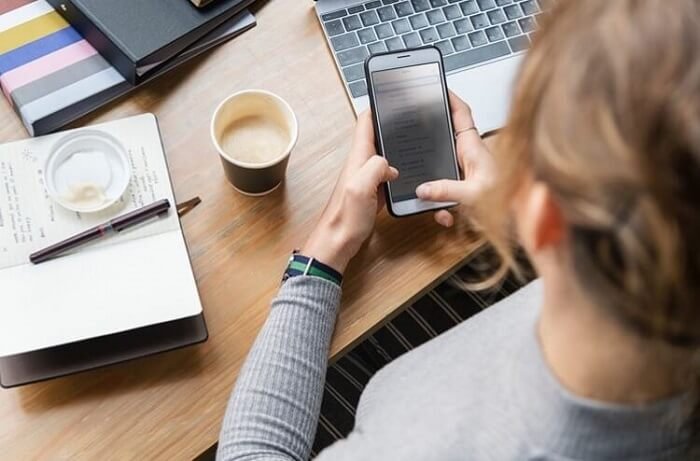 Well, if you belong to the former category, trust us, you are cool ( no sarcasm here!). But if you belong to the latter category, that is where you need us a little more to guide you.
As loyal Instagram fans, we know that there are limited formatting options at your disposal while creating your perfect Instagram caption, right? The app does not even consider our line breaks and spaces, which is absolutely bizarre.
We include aesthetic elegance in our captions since we know that structures attract people's attention. We can't help but notice how well-organized and well-crafted our captions look as well! Instagram isn't much help, but we'll try to find workarounds for this major flaw in the app.
We are pretty sure you have seen big content creators with their line breaks and spaces and wondered just how in the world they did it! Trust us; this isn't rocket science, and we will prove it to you today.
So, we believe there is no point in delaying, right? Let us proceed with the blog today to feed our curiosities and learn all there is to know about this topic.
Throw some symbols for line breaks
Dare we say this to be the most tried-and-tested technique and, of course, the most popular one at that? Well, you might have seen people breaking down their captions into several lines to make them more readable.
You only need to use symbols that help in line breaks. Just head to where you write the captions on the app and insert them. You can use emojis to act as pointers, which would make your caption more fun and pleasing. You can also go with bullet points or special characters.
Please remember that putting symbols as line breaks depends entirely on you. You can add anything as long as your post looks organized.
Here's how you insert a symbol:
Step 1: You must open the Instagram app on your phone, post a photo, and head to the caption area.
Step 2: Write a caption as usual and hit the enter key.
Step 3: Use the desired symbol at this time.
Put in an emoji or just one dot if you want to keep it simple.
Step 4: You must click on the enter button to add the next line and hit the check mark option at the top right corner.
Use your Notes app to write the captions
Today, we all need to take notes, so we just add bullets to help us recall things later. All of us use these Notes applications to jot down highly personal details or just to make lists of things we want to remember later. However, did you know that they're also among the finest ways to assist you in adding spaces and line breaks to your Instagram messages and captions?
Yes, the next solution to go ahead with to combat this line break problem on Instagram is to use your very own Notes app on the device. All of our devices have native notes apps, but if you don't do well, you can download them from your respective stores. This has proven to be one of the easiest ways to add invisible spaces on your Instagram captions.
Don't believe us? You have to try the steps to see it work with your own eyes!
Steps to use the Notes app to add line breaks and spaces on Instagram:
Step 1: Go to the Notes app present on your device to begin.
Step 2: Open a page, write paragraphs, and hit the enter key after each line or however you want to.
Step 3: Tap on the check mark option in the upper right corner next.
Step 4: In the next step, you must copy the caption.
Step 5: Return to Instagram and paste it in the caption area on the app.
Step 6: Click on the checkmark button on Instagram to upload your post.
Your Instagram captions are now there with the spaces, right?
Third-party online spacer tools for help
When native apps shut down doors of possibilities, you find third-party apps providing you the missed opportunities! Well, this is another one of our recommendations today! We have all been using different third-party tools to help us with various needs.
You can surf the internet and find multiple online spacer tools. They are specifically designed to help you add line breaks or spaces on your Instagram captions.
You don't need to install any tools on your device to use various online Instagram line break-generating tools. You might get confused by the choices and wonder which of these tools would work for you!
It is quite alright to be overwhelmed, but we are here to help you sort out these choices. To make your dream captions with proper formatting, you can go ahead with Apps4life Host, Instagram Text Spacer, and Instagram line break tools.
Let us tell you how Instagram Text Spacer works so that you get a general idea of these apps. The rest of these apps don't vary much in terms of the step guide.
Steps to use Instagram Text Spacer:
Step 1: You must open your preferred browser on your device and enter Instagram Text Spacer.
Step 2: Click on the first link, and you will enter the official page of the Instagram Text Spacer online app.
Step 3: Write your caption with spaces and line breaks and copy the text.
Step 4: Go to Instagram, enter the caption and post it.