Facebook has become one of the essential networking apps in 2022. Not a day passes when the users do not check their Facebook updates. No matter where your friends, family, or relatives stay, you are going to stay connected with them with the help of Facebook. So we know exactly how important it is.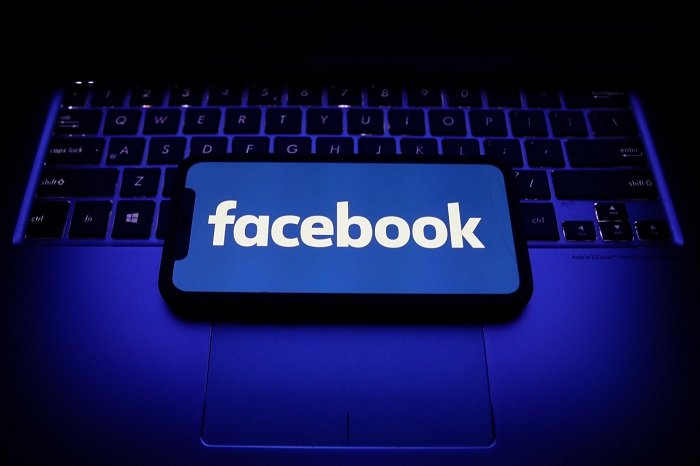 When we talk about social media, Facebook is one of the oldest and most popular social media platforms. Now known as Meta, the platform has added some of the greatest features to allow users to stay updated with news, events, webinars and speak to their friends and family throughout the world.
Currently, 2 billion users have signed up for Facebook. The platform is exciting, and therefore you can see a lot of interaction between different people or communities. People mainly use the Messenger app to exchange texts and media, but what happens if you mistakenly delete essential messages?
Many of us have been using Facebook for years now. Everyone is curious to know their previous conversations with people, who they were speaking to, what they talk about, and more. Additionally, sometimes you may need previous conversations for the legal process.
It is pretty standard for people to delete some conversations from time to time, but if you are someone trying to recover those deleted conversations and do not know exactly how to recover them, you are at the right place!
Recovering Deleted messages was complex in older days, but with an improved system, one can quickly retrieve them using their smartphone or PC. There are several ways to recover deleted messages.
In this article, we have listed a step-by-step guide with various methods to recover any deleted messages on Facebook. Whether you're using your PC/laptop, iOS or Android, we have got your back with various methods that will work the best for you!
So, let's dive straight into the details below.
Recover Deleted Facebook Messages From a Downloaded Archive
Facebook conversations are essential, so there is a strong chance that people might need a copy of their chats. There is an easy way to recover chats that include texts, images, videos, and other media. Here is how you can retrieve deleted messages from Facebook using a downloaded archive.
Note: Make sure you follow the steps accurately to get the desired result.
Step 1: Log in to Facebook using your ID and password.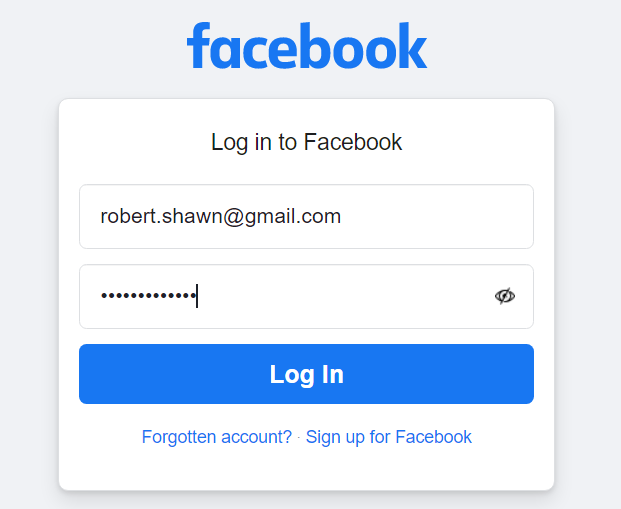 Step 2: Click on the Settings option as shown in the image below.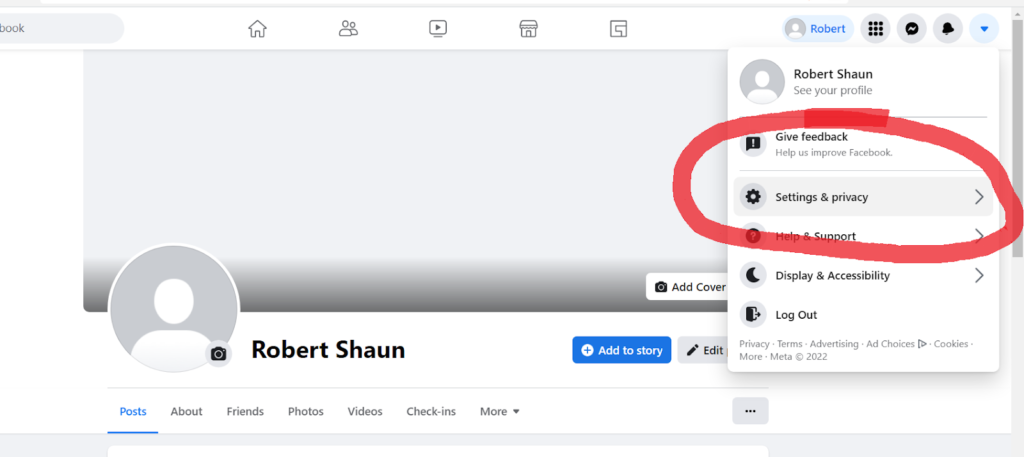 Step 3: Click on the "Your Facebook Information" shown in the image below.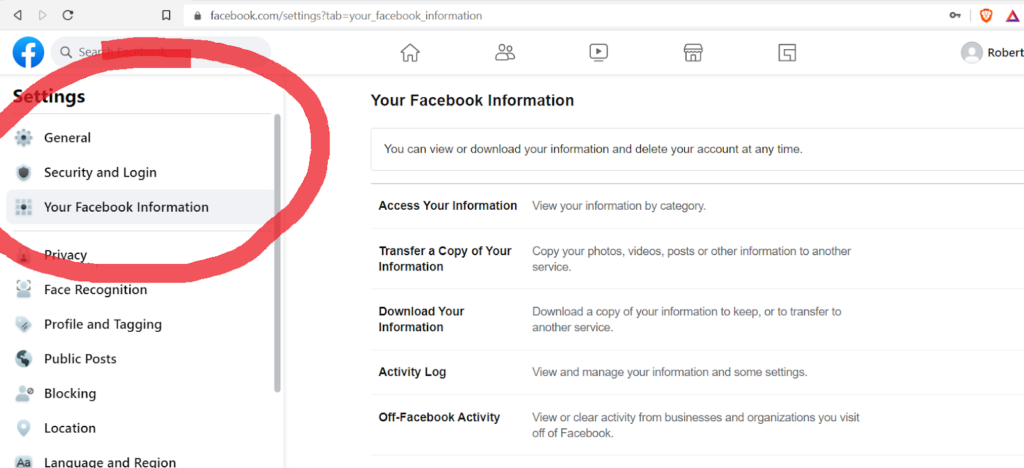 Step 4: Click on the View button beside the "Download Your Information" section.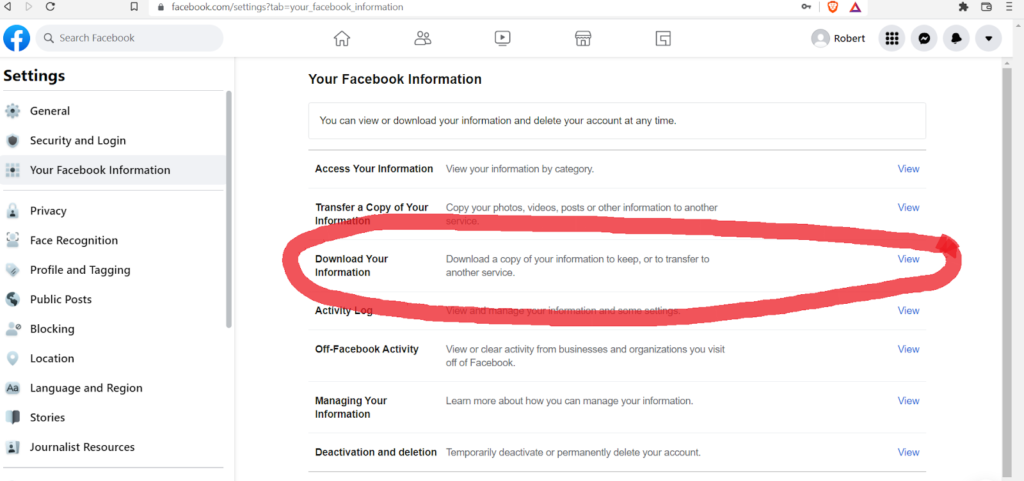 Step 5: A new settings page will open for downloading media files, as shown below.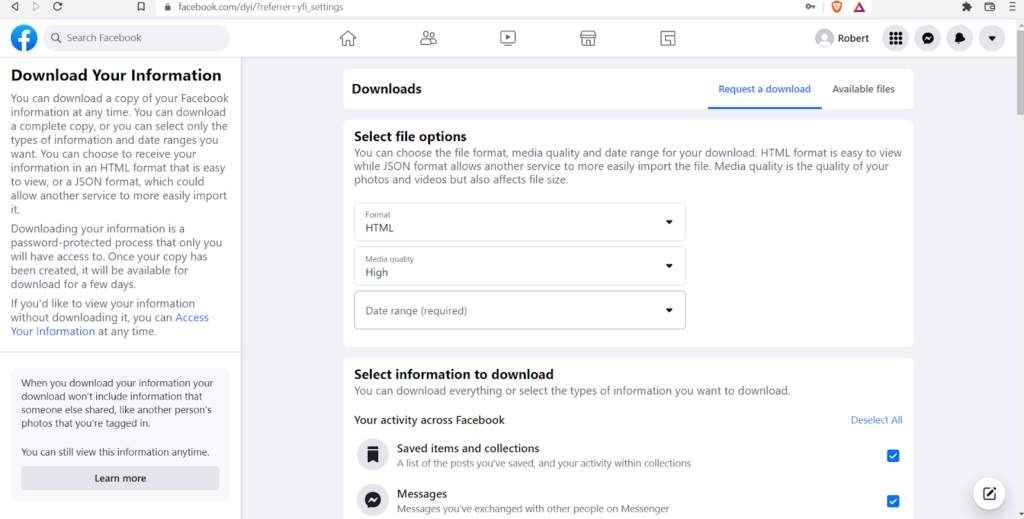 Step 6: By scrolling down, you can see various options for media restoring. Set the date range you want to retrieve the messages. You can restore any deleted chats, photos, posts, saved items, events, etc. You can choose to restore your messages by clicking on the "Messages" option, as shown below.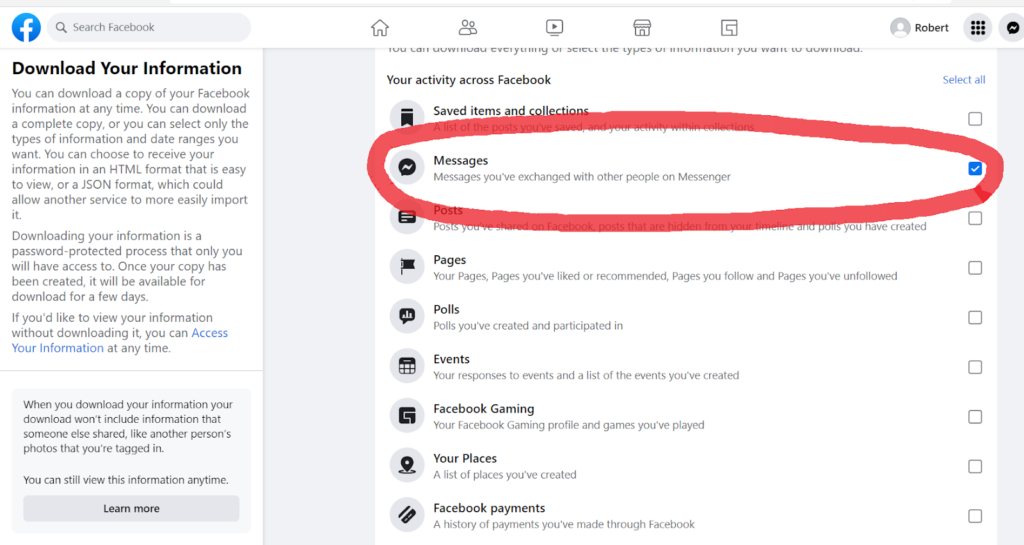 Step 7: After submitting, Facebook will email you the file, and you have to download it as soon as possible because the file gets deleted after a few days.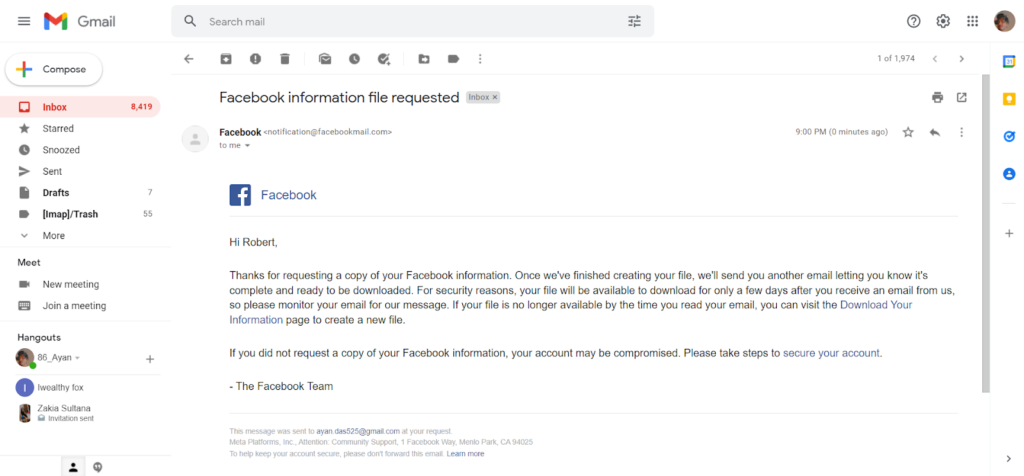 Recover Deleted Messages From Facebook With Your Android Phone
Facebook keeps a copy of your data on your android phone. Here is how you can recover deleted Facebook messages on your android phone.
Step 1: Connect the USB cable to your phone to your PC. Wait until your PC detects your phone.
Step 2: Scroll through the folders of your phone. Select the "Android" folder from the internal storage. Then choose data and select "com.facebook.orca."
Step 3: Select the cache folder and select the "fb_temp" file. This is the folder from which you can recover Facebook messages on the Android phone.
You Can Recover Messages by Using Third-Party Apps
Using third-party apps is the best way to retrieve deleted messages from Facebook. Several apps like the Stellar Data Recovery app or TenoShare UltData can help recover messages.
Step 1: Download the third-party apps and run them on your device.
Step 2: Connect your phone to the PC using a Data cable.
Step 3: Select the data type you want to recover and proceed.
Step 4: Run the scan option and initiate the process.
Step 5: Results will be reviewed, and you can save them in any folder.
Note: Third-party applications are not reliable. Often, they tend to steal your private data and take information from your account that may be sensitive or crucial. Therefore, when you opt for third-party applications, make sure you go through their terms and conditions and policies to ensure your data is protected.
Wrapping up
Social media has made our lives easier. One can do almost every work through social media. Performing personal and professional operations on Facebook has become easy today.
Whether you are using the platform to stay updated with your friends and families overseas or using it for your business, Facebook has plenty of features that will help you. Furthermore, the platform keeps adding new features, including security and privacy features, to protect users' data and their security.
You can now conduct online webinars and live sessions on Facebook to educate your audience and help them with your knowledge. Additionally, the Facebook Messenger app itself is one of the most innovative add-ons by the platform that helps user fasten up their communications.
Humans make mistakes; therefore, it is normal to delete important messages mistakenly. Since the technology is achieving heights, Facebook provides solutions to these problems.
With the methods mentioned above, you can easily recover messages you deleted accidentally. So, what are you waiting for? Go ahead and try the methods mentioned above. Over to you, let us know in the comments section below!
Frequently Asked Questions
1. How long are the messages stored in your Facebook servers?
Facebook stores every message "for a reasonable period of time." Facebook does not specify the exact time to keep the media.
2. Are third-party apps safe to use?
There are several third-party apps to recover messages. Always check for reviews of the app since they ask for the credentials of your account. Additionally, use third-party applications at your risk.