People consider Google as a display of web genius, and of course, for valid reasons. There are several well-known products associated with it, but if we had to actually choose just one, Gmail would be it.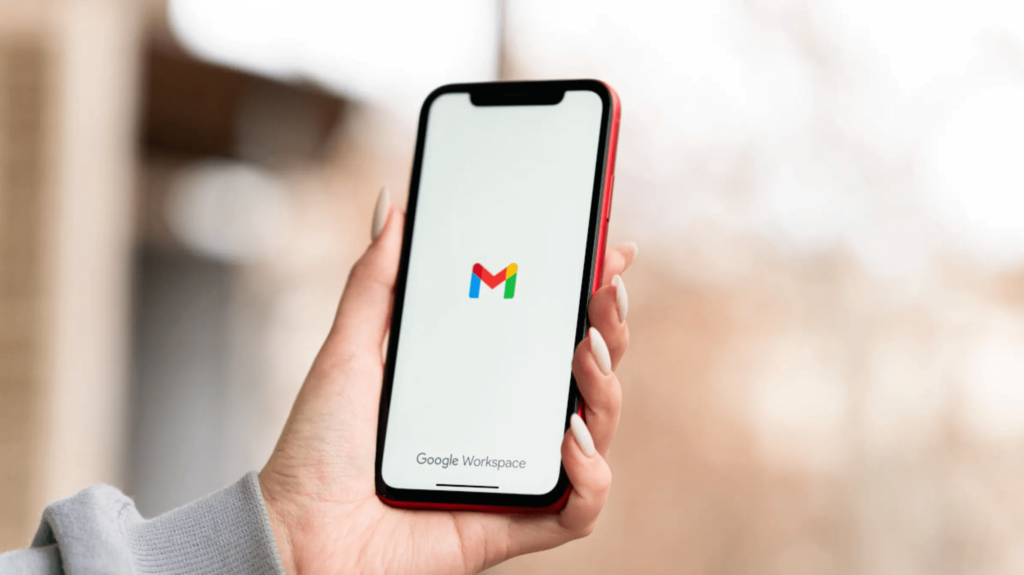 There is no doubting the fact that Gmail has established itself as the dominant player in the email sector. It controls the market and draws users from academic and professional fields. It is also necessary to create a Google account to use Gmail services.
Gmail debuted back in 2004, and as of this writing, it serves over 1.5 billion users each month. Can you believe this email service provider came with just 1 GB of cloud storage? Isn't it incredible that we now use 15 GB of Google storage?
Gmail is no longer just a want that you may ignore; it has now become a necessity. Almost every online service we use, including social media accounts and apps that require mail authentication, is connected to our Gmail accounts.
Today, we will talk about whether it's possible to view your Gmail password while logged in. This is a question that many of you have brought up, and we are here to provide an answer.
What are you still holding out for? Just enter and read the blog to find the answer for yourself.
Can you see your Gmail password while logged in?
We are aware that you have come to learn if you can view your Gmail password when logged in. And now let us tell you some wonderful news. You can definitely use this approach to view your password.
In truth, we have more than one strategy in store for you that will be able to assist you. Keep with us as we explore these approaches in the following sections.
Method 1: Using your personal info on Gmail
We are going to start by explaining one of the simplest ways to discover your Gmail password while still logged into your account. People usually utilize the personal info tab to edit their personal information or set up their security settings, right? Well, you can also view your password through this tab.
Let us also point out that using this method requires logging into your Gmail account with your Google Chrome browser. So, if this requirement is clearly checked for you, just follow our instructions. You will finish the procedure quickly because it is easy.
Steps to use personal info to get your password:
Step 1: Navigate to Gmail on your computer/laptop and click on it.
Step 2: Your profile picture icon should be present at the upper right-hand corner of the page. Please click on it.
Step 3: Do you see the Manage your Google Account option? You must tap on it.
Step 4: Choose the Personal info option on your Google account page and present right under the Home tab in the left panel.
Step 5: Go down until you see the Other info and preferences for Google services. Click on the Password option under it.
Step 6: You will be taken to the password verification page. You should tap on the show password option to see your password.
Method 2: Using a Google-based password manager
Do you regularly use Google to browse the internet? Well, almost all of us are accustomed to using it, right? Let us inform you that right now, opening your Gmail account in the browser on your PC or laptop will be very helpful to you.
Google password managers are quite simple to use and allow you to make secure passwords for your Gmail accounts that are both unique and challenging. You need not worry about losing your password due to Google Password Manager's presence. They will immediately save the password if you agree, making it easier for you to sign in again.
You also don't need to worry about your safety since the password manager assures that your personal information is secure online. Please allow us to explain how Google-based password managers can assist you in locating the person's password while you are still logged in to your Gmail account.
Steps to use Google password manager:
Step 1: Firstly, you must head to the Google Chrome browser on your computer.
Step 2: Do you see the three vertical dot icons at the upper right-hand corner of the screen? Please click on it.
Step 3: You will find the Settings tab in the menu. Go ahead and tap on it.
Step 4: Find the autofill option on the left panel and click on it.
Step 5: You will see the option titled Password manager next. Tap on the option.
Step 6: Find the Gmail account in the list of the site under saved passwords.
You will see an eye icon next to the password. You must tap on that icon to reveal the password.
Via mobile phone:
Let's talk about how you can also use your mobile device to follow the password manager method. This tactic will be a little more practical for many of you since you won't need to open your laptop often.
Step 1: Head to the Google browser and tap on the three vertical dots present in the upper right corner.
Step 2: Go down and find the settings option from the menu.
Step 3: You will see the Passwords option under the Basics tab on the Settings page. You must click on it.
Step 4: You will be directed to the Passwords page. Go down and find the Gmail account and tap on it.
Step 5: You will see the Password field. Please tap on the eye icon next to your password.
Step 6: You need to verify that it's you. So, unlock to view your password.
You might be requested to use pattern/pin or touch the fingerprint sensor to unlock the device.
Step 7: Now, you can tap on the eye icon again to reveal the password of your Gmail account.