We scroll through TikTok in our free time to catch a break from reality and dive deep into the world of vibrant videos waiting for us. We all have our favorite creators who we simply adore. So, imagine opening TikTok to watch some videos in your free time only to see the "This content is age-restricted" error popping up on your screen.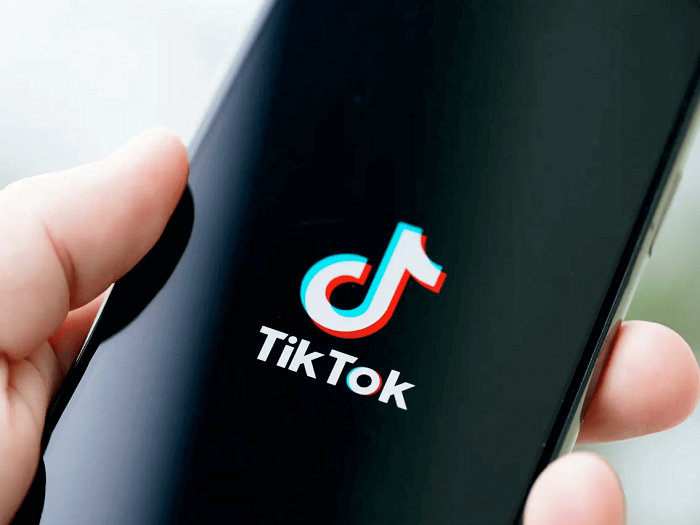 We are sure you are here to look for a solution to this suddenly emerging problem on your account. We hope you don't freak out because nothing major has happened to your account.
Besides, you are not the only one with this error. Many people can relate to your misery and want to get rid of it to get their accounts back to normal.
You may believe that you understand the causes of this inaccuracy, but there is more to the story, and we shall reveal it in today's blog. Let's investigate the causes of this error and what we can do to fix it.
What do you mean by this content is age restricted on TikTok?
It is not surprising that TikTok has always been a platform that extends increased protection for minors. Anyone who is 13 years old or older can use the app freely. So, many of the platform's users are under the age of 18, which has typically caused a bit of concern.
The age restriction feature is a fantastic feature that shields young users from any objectionable content. So, you should be aware that while TikTok permits young children under the age of 13 to use the app, they limit some of its functions for them.
It might explain why the application is giving you this warning. You should, thus, leave the content behind if you still need to be of legal age and continue onwards.
However, many adults (18 and older) who attempt to watch a video are still struck with this error. Social media and glitches are an age-old story, and all social media users are familiar with it.
Perhaps there is an in-app glitch if this error persists on your account. Let's now look at what you should do if you are authorized to watch these videos yet encounter this issue.
Disable the restricted mode on TikTok
We know that the TikTok user base primarily comprises young people who enjoy following the app's latest trends. The platform has included a restricted mode to protect youngsters from specific content on the app.
Naturally, you can't see the videos on TikTok since the restricted mode is activated on the app. However, if a person needs a digital detox, they can use the option to filter out specific videos from their account. It is accessible to adults as well as kids.
You should know that you may have turned on the feature and promptly forgotten about it. In that case, you need to check it and turn off the feature in order to fix the problem. We can help you if you need to learn how to disable this TikTok feature.
Steps to disable restricted mode on TikTok:
Step 1: You must first head to the TikTok app on your phone.
Step 2: Now, you should go and tap on your profile picture icon.
Step 3: You have to hit the hamburger icon at the new page's top right corner.
Step 4: Navigate to the digital wellbeing section and click on it.
Step 5: You have to select restricted mode here. Please note that TikTok requests you to enter a passcode next. And you have to enter the same password you had set while enabling the feature.
The restricted mode will get disabled from your TikTok account once you have successfully entered the password.
Please see that your parental control is disabled if you are in your digital wellbeing section.
Change your birthday date on TikTok
You know by now that the age restriction error pops up because your age is causing a problem viewing some content, right? So, why not change your age and solve the issue?
We are aware that many of you have similar thoughts. However, if you are a minor, we must inform you that changing your birthday on TikTok is not easy.
It implies that you cannot—and we don't recommend you—lie to the app about your age. However, it does occasionally happen that users enter their age incorrectly. Then this solution is for you if that is the case with you as well.
Steps to change your birthday date on TikTok:
Step 1: Go to TikTok and then select your profile picture icon from the lower right-hand corner.
Step 2: Hit on the three horizontal lines on the profile page.
Step 3: Now, in the settings and privacy page, you must navigate to the support section.
Step 4: You will find the report a problem option under support. Please click on it.
Step 5: There should be an option titled Account and profile. Tap on it.
Step 6: You will be taken to the Feedback and help page—select editing profile.
Step 7: Opt for Other next.
Step 8: You will see an option called Need more help? Please click on it.
You will find a feedback form; please mention in detail your incorrect birthday date issue on TikTok and hit the report button.
You must also provide identification documentation to back your claim. Now, wait until the TikTok team gets back to you with their response.
Reach out to the TikTok support team
Although we understand that waiting for the TikTok support team could test your patience to the limit, this is actually the greatest support you can get. You should get in touch with the TikTok team, as they are skilled at what they do.
However, you must only report this mistake if you believe an in-app bug is to blame and you are 18 years of age or older. You can contact TikTok in two ways, and we'll review each of them with you.
Via in-app TikTok support
Use the in-app support to contact the TikTok support team. Let us lead you to the steps so you may complete them.
Step 1: Go to your profile on TikTok by tapping on the profile icon
Step 2: Click on the hamburger icon and select settings and privacy.
Step 3: Move down to Report a problem option under Support and tap on it.
Step 4: In the next step, choose videos and sounds. Then go to the video not playing next and tap on no.
Step 5: Do you see the option named Need more help? Click on it and explain the problem you are currently facing. Now tap on the submit option.
Via share your feedback form
Please fill out the feedback form with the issue if you want to improve your chances of being seen by the TikTok support team. Let us walk you through the process.
Step 1: Go to a chosen browser and enter the TikTok feedback form.
Step 2: Enter the contact information where they ask you to input your email address and username (optional).
Step 3: Now input Report a bug/feature request as your Topic and report a bug in the subtopic.
Explain briefly but precisely about the error and hit the submit button.
Wrapping up
Let us review the topics we covered today since this is the end of our blog. We discussed that this content is an age-restricted error that pops up on your screen sometimes.
We figured that you could disable the restricted mode on the platform. You should update your birthday in the app if that doesn't work. Last but not least, you should contact TikTok through the in-app support system or submit a feedback form.
We hope the strategies work for you and that you can freely access the content.
Frequently Asked Questions
1. What should I do if the message "This content is age restricted" won't disappear from my account?
Please take note that you should give TikTok some time if you have tried and tested every method on the app, but it has not worked. The issue may be fixed in a few days. You need to open a new TikTok account if the problem still persists.
2. Can I update my birthday on TikTok without a valid document of identification?
No, the app needs your proof of identification to confirm your age. If not, the procedure won't work, and you won't be able to complete it.
Also Read: What Does Friends Only Mean On TikTok